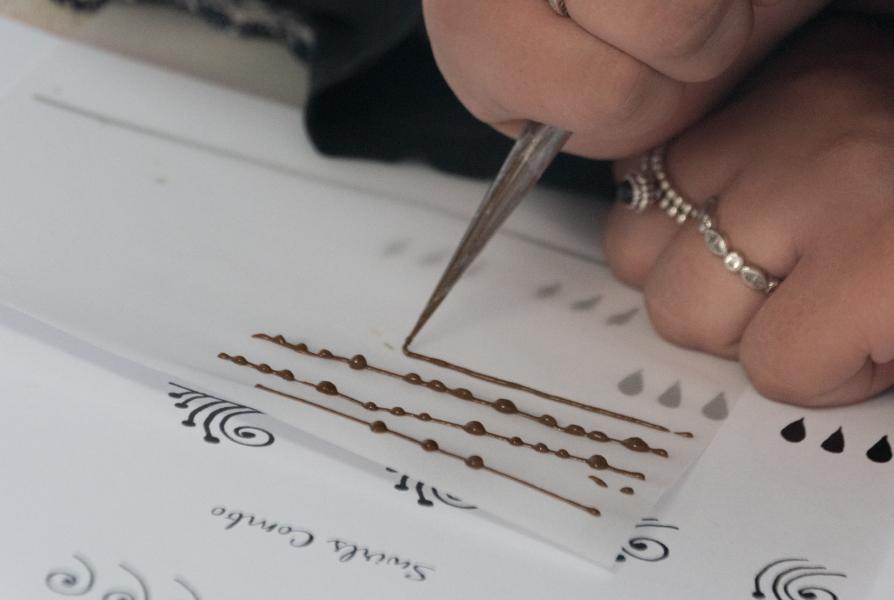 Unleash Your Kid's Creativity.
Is your kid's birthday coming up?
How about adding a HENNA WORKSHOP to make it more of a productive and fun party?
I've been requested quite a few times by mommies to hold my henna workshop in birthday parties...
Well, there you have it!
My henna workshops are educational while keeping it light & FUN.
Instead of the artist doing the fun part of drawing, the kids get to experiment !
No better way to keep these little hands busy and their little creative brains growing 🌿
Enquire about our packages today! 
Tell Me about Creative Kids' Workshop Packages
P.S: If you'd like to attend one of our in-house workshops, please join our Workshop Waiting List to be notified when it's on.
P.P.S: Check out some photos of our previous workshops at School Holiday Henna Workshop 2021