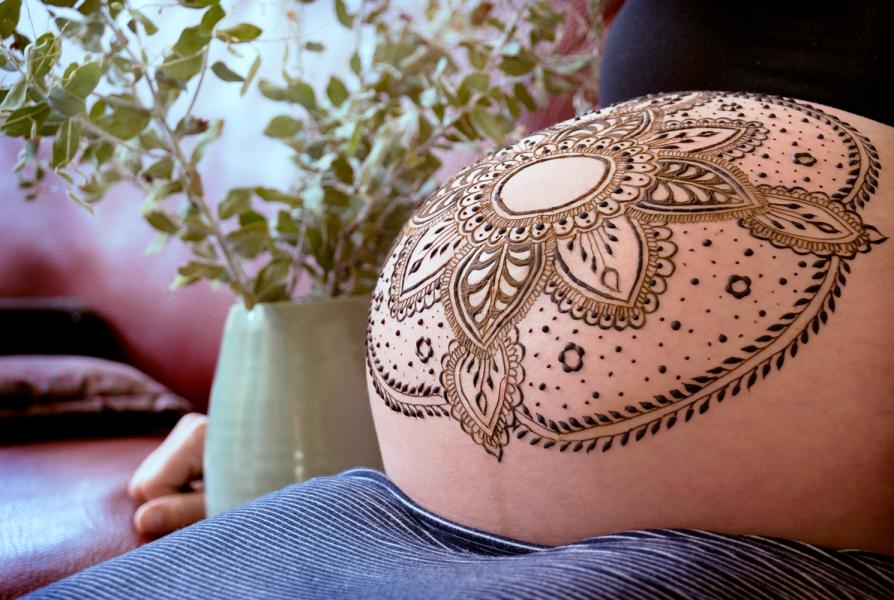 Feel Beautiful.... Adorn yourself with some nature's ink.
Self-care is your best friend!
Did you know that henna has healing properties and is known to help with anxiety and depression?
So, relax...
And Treat Yourself to a unique and delicate henna design to take the heat off
I will personally walk you through the best natural & traditional practices for a beautiful henna stain
With more than 15 years of experience, I can guarantee you will look at the utmost original design that suits your personality
I'm always seeking new styles and patterns to incorporate with henna
So your ideas are very welcomed too!
Henna pricing depends on the design you choose (simple, intricate, coverage etc)
Private bookings are generally for:
Self-care henna (1-5 people)

Engagement Henna

Belly Blessing (prenatal henna for the mother to be)

Henna Crowns

Tattooed Back
We are currently offering Free Henna Crowns to cancer patients. Please share this with someone who can benefit.
We always run our clients through our list of ingredients for safety purposes.
Limited offer: Get a FREE photoshoot with every individual appointment
No better way to create a memorable henna experience!