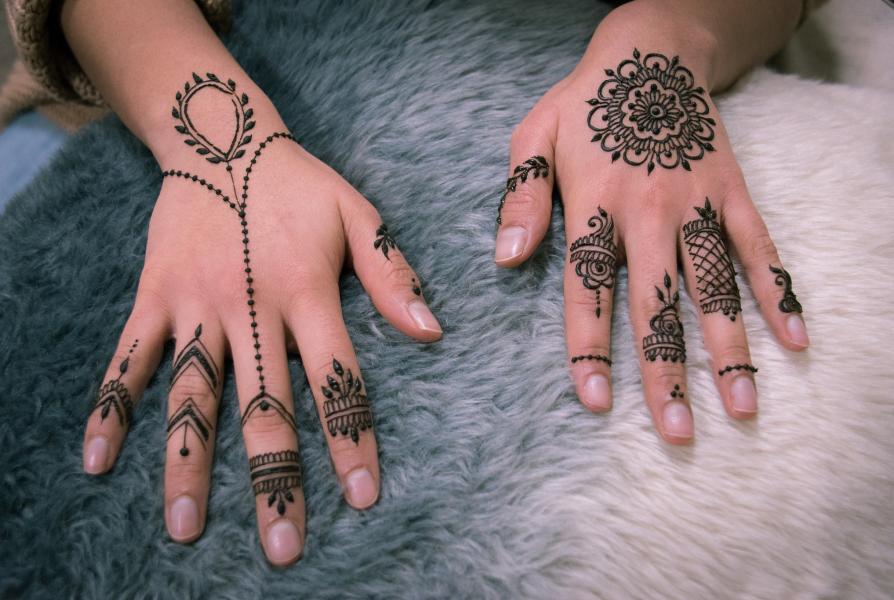 Never host a boring party again. Spice it up with a touch of ORGANIC henna!
Subtly add a cultural touch with this traditional form of art during your celebrations
Your guests will LOVE it!
On the day, I will bring a portfolio compiled with the best and delicate chosen henna designs for your guests...
And I'm always open to new and original on-spot ideas
At The Henna Realm, we guarantee the safest henna application with our homemade natural henna mix.
With more than 10 years of experience in henna designs, our artist has develop a fast pace at doing henna without compromising the quality
We can do approximately 10-12 short party designs in an hour.
We offer henna services for diverse occasions across Sydney
✔ Bachelorette party
✔ Sangeet/Mehndi night
✔ Hens night / Bridal Shower
✔ Baby Shower
✔ Birthday party
✔ Hijab Party
✔ Kitchen tea
✔ House Party
✔ Corporate events
✔ Festivals (Eid, Divali, Karva Chauth...)
✔  Whatever you call a party! :) 
We offer flexible packages to best suit your budget. You can book us for a few hours or you can book us for  half a day or a whole day! 
No party is ever too big or small for us!