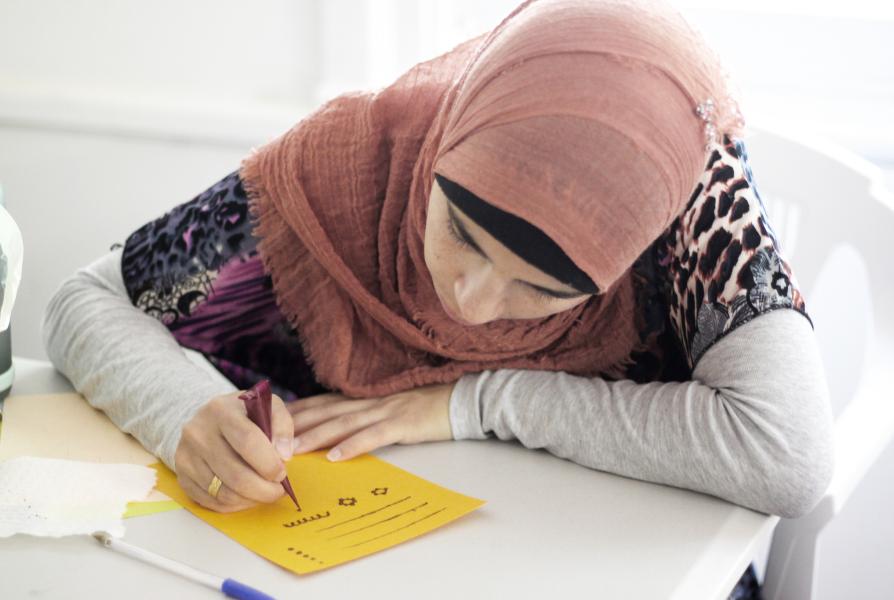 Are YOU Ready To Get CREATIVE?
I know you've been scrolling though these amazing henna feed on your social media
Have you ever wished you could draw as well?
What if I told you all you need to learn this amazing form of art is ZERO EXPERIENCE?
YES, You've read correctly!
To draw these beautiful patterns, all you really need is...
Willingness & determination to learn,
A passion for henna
And lots of practice!
Nobody started drawing henna as beautifully as you see on their feed
The only thing that sets artists apart very often is how much they practice...
At The Henna Realm, we will be by your side to teach you no matter what your henna skills are
I have been doing henna for more than 15 years!
And I'm still constantly looking to learn and integrate new patterns in her henna designs.
I believe in continuous improvement and lots of practice to reach perfection.
I never cease to explore new styles or learn from other artists.
For me, everything can be a canvas, from a piece of paper to a dry leaf lying dead on the ground...
Throughout the classes, I will be motivating you as I teach you the steps from holding your hold to basics to building up the intricacy of your designs
Different classes are designed to suit your individual needs.
However, if you have any specific goals, get in touch with me so I can personalise your henna journey
Classes are best to attend in person but if you can not come to me, then get in touch to know about my online classes.
P.S: If you cannot financially afford the classes, you can always check out my videos on Youtube/Instagram for free!